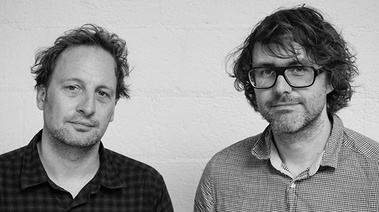 Peter Goeltenboth & Florian Giefer, otherwise known as pet&flo, are a Berlin based directing duo known for their visual trickery, in-camera effects, and stunning stop motion. They both got to know each other while studying Communication & Audio-Visual Production at London's Guildhall University and soon got their start directing effects-driven music videos in the 00's. Since then they have been moving on to projects ranging from commercials to films and visuals for events.

Their playfully crafted style is most definitely a product of their hands-on work ethic. Pet&flo bring an in-depth knowledge of animation and post-production to every project and their versatility extends into working with motion control, projections, puppets, rube-goldberg contraptions, time-lapse, VR and the list goes on...
The German tag-team have directed projects for big brands like Apple, BMW, John Deere, Coca Cola, Nivea and won several awards for their work including a Davey Award, an Effie Grand Prix, and a Silver World Medal from the New York Festivals. In 2015 their documentary 10 Weeks Summer received a Special Culture Award the well-known German Grimme Preis and in 2019 their feature documentary A Song of an Unknown Actress won Best Documentary Portrait at Doc LA festival.